Scholarship Facility
The merit scholarship is initiated for meritorious students based on their performance.
Court Room Experience
The Courtroom Experience is an interactive, guided tour of the original courtrooms.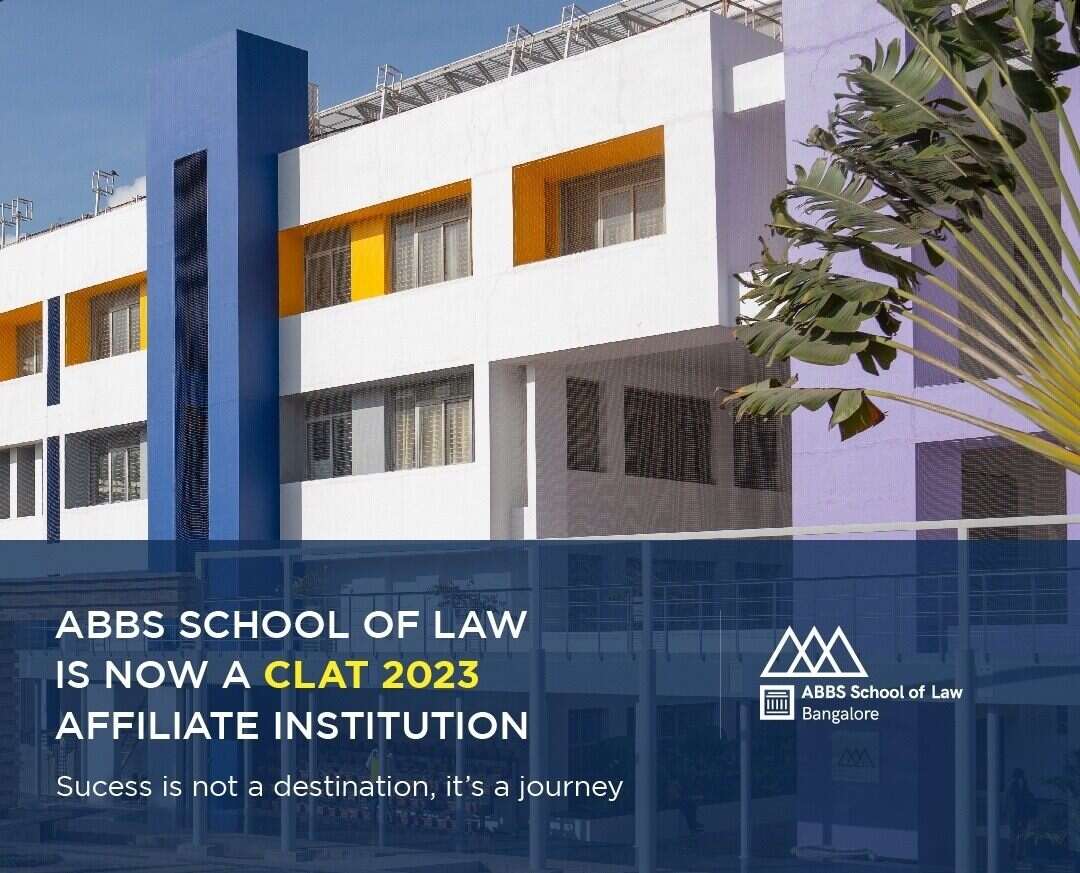 ABBS School of Law is proud to announce that it has been officially recognized as a CLAT 2023 Affiliate Institution. This recognition will further enhance the quality of education provided to our students and will help them to achieve their legal aspirations . . .
#clat2023 #abbsschooloflaw #abbs #recognition #qualityeducation
Why ABBS School of Law, Bangalore?

At ABBS School of Law, Bangalore , we offer the most affordable law education in Bangalore. Established under the aegis of Samagra Shikshana Samithi Trust (1997), with a cherished ambition to establish a premier Law college in Bangalore, ABBS School of Law aims to spread legal awareness and empower the helpless in society.
ABBS School of Law which is emerging as a top Law college in Bangalore - is affiliated with Karnataka State Law University, Hubballi, and recognized by the Bar Council of India, New Delhi. The Governing council here consists of accomplished academicians, legal luminaries, management experts, and persons of eminence in public service.
At ABBS, we take pride in welcoming the aspiring law professionals in Bangalore for an integrated 5 years BBA-LLB program. The objective is to impart holistic education with focus on helping the students from across India develop a logical, analytical, and critical understanding of legal affairs.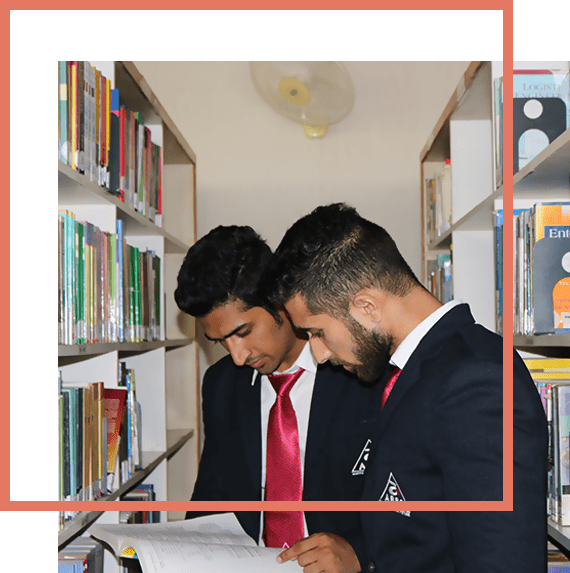 Enroll Yourself At ABBS School of Law – the best law college in Bangalore and begin a transformational journey.
We are committed to making bright scholars of Law. No wonder we are among the top 10 law colleges in Bangalore. The learning that you carry with you from here will always have your back in any circumstances of your life. We take a top-down approach, emphasising mastery of complex high-level legal concepts. Studying at ABBS School of Law, Bangalore equips students with a deeper understanding of legal matters, policy, theories, and case studies.
Contact Now!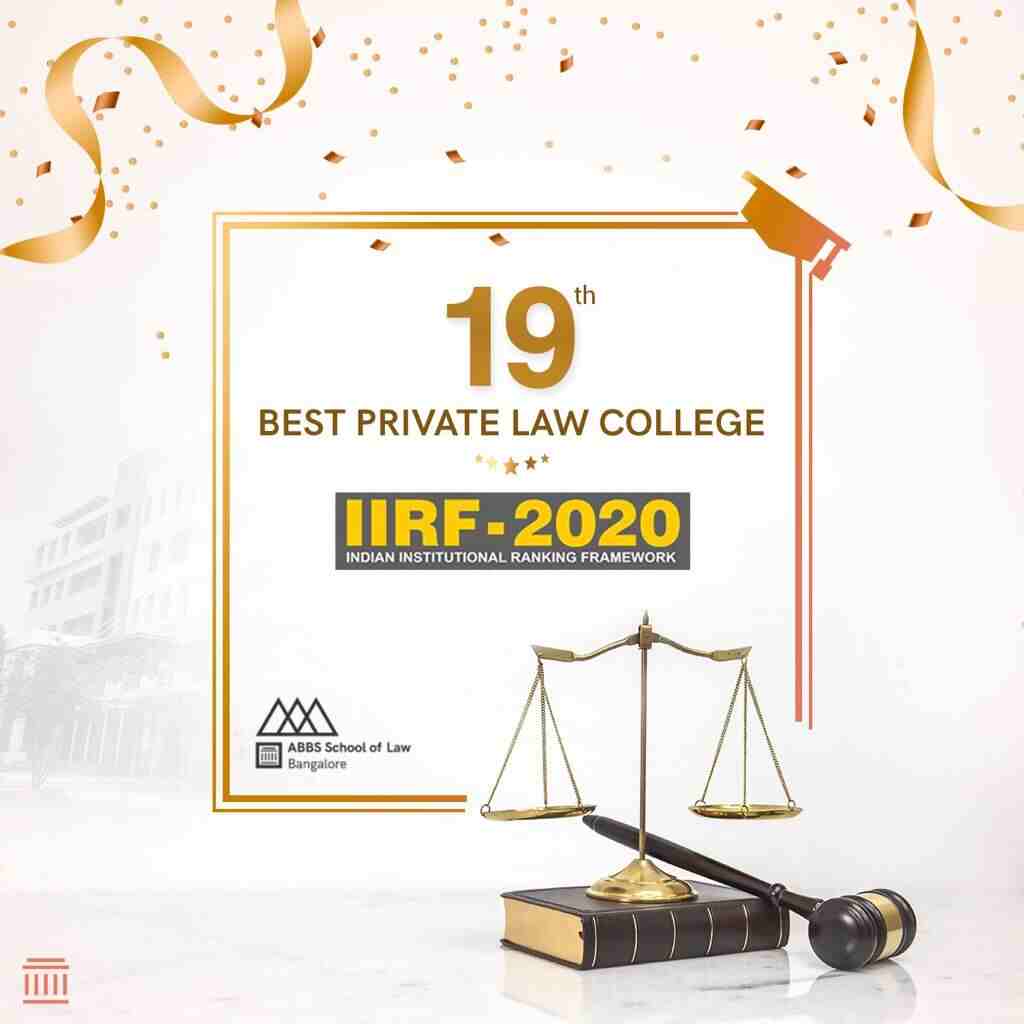 Mission and vision empowered
The legal profession is becoming challenging and demanding in this ever-changing and complex society. Hence, we at ABBS top law college in Bangalore, strive for the all-around development of the students by conducting various activities like legal aid and legal literacy camps, NSS camps, blood donation camps; study centres on Mahatma Gandhi, Swami Vivekananda, Dr.B.R.Ambedkar to inculcate their ideologies. I once again take this opportunity to welcome you to explore the Abbs law college in Bangalore fee structure.
BBA, LL.B Integrated
Integrated 5 years program BBA LLB in Law has transformed the quality of legal education
Apply Now
360° Campus View
Established under the aegis of Samagra Shikshana Samithi Trust (1997) Affiliated to Karnataka State Law University and Approved by Bar Council of India, New Delhi
Career Avenues after BBA LLb
Litigation Lawyer
Corporate Lawyer
Judiciary
Human Resource Management
Company Secretary
Banking Ombudsman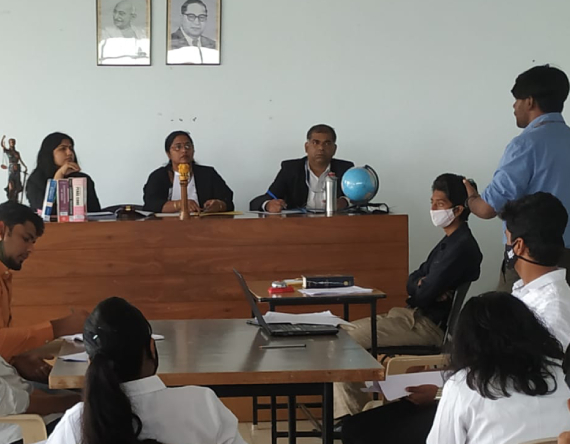 News & Updates
Stay updated with our latest News and Events.
World Human Rights Day celebration and organisation of Human Rights exhibition.
Orientation program for Law students on Manupatra – Legal Database
Legal Aid awareness Program with District Legal Aid Service Authority, Bangalore Rural
Frequently Asked Questions
What Our Students Say

"The best college for the Law course"
The basics are set strong, which will help you in your professional life. Faculty is excellent and the campus placements are too good. The facilities provided in this college and also the extracurricular activities, will help you grow as a professional and make you ready to face the tough challenges in the life. Doing BBA, LL.B in this college is the best stepping stone for your future assignments.
Kuchivari Palli Nagavamsi

"Game Changer College for me"
ABBS School of Law has been a game changer college for me. Lot of things i have learnt in this college and have actually helped in my career and personal life. Faculties have been excellent in their support. College keeps you busy and i feel is at par with the top institutes. Thus it keeps you ready to cope up with challenges. Wonderful experience to be part of this institute.
Sai Datta Vamshi

"Best experience of life at such a low fee"
The Law School Campus serves the best need of infrastructure .The people of this college caught my attention due to their simplicity, goodwill, they are very approachable and helpful .The good vibe inculcates the desire to be part of their institution and grow with them. A great amount of learning with a lot of fun. Finally, this place gives me the hope it will take me a step closer to my dream.
Deshwant L

"Best place to learn! Great experience in ABBSSL"
On every of the best campuses ever! We have A GOOD library, well stacked books with computer lab. It's quite strict when it comes to exams, but yeah, they're supposed to be. The faculty is excellent; the other part is really good. Each and every teacher is friendly and approachable. The college organises several workshops, conferences, law fest and ad infinitum, which brings top legal luminaries from book and corners of the country to come and address the students. And it gives an academic as well as a social life, which is really essential for a student. It has been an amazing experience being here at ABBS School of law.
G.Prajwal

"Best education at affordable price"
I am experiencing a boost in my personality and knowledge, as the college serves me with the rich nurturing environment. Moreover, the faculties are good and support the students in and outside the class. The college conducts a couple of activities, where the students get opportunity to showcase their learning and also it works as the knowledge booster for both presenter and audience. Happy to study in this Law School.
Dharani Kumar C.M

"Best college and Best experience"
Excellent returns in terms of studies and teachers are the biggest influence on students and help in building intellectual capabilities. Most of the students don't know about the college as because of less marketing or promotional activities. It helps the students to have the best of the best academic experiences with a dynamic learning environment.
Sai krishnan

Things We provide with our Courses
Course Instructions
Instructions & Training

Instruction and training for the course shall be not less than 30 class-hours per week including tutorials, moot court exercise and seminars provided there shall be at least 24 lecture hours per week.

Attendance

Each semester shall be taken as a unit for the purpose of calculating attendance.Students shall attend lecture classes as well as seminars, Moot Courts etc.

Scheme of Examination

Scheme of examination for each paper is 80 + 20. University examination for 80 marks for 2 and 1/2 hours duration and internal assessment for 20 marks will be conducted in the college as per university circular.

Standard of Passing

No candidate shall be declared to have passed the examination of any semester unless he/she has obtained a minimum of marks of 40% in each of the paper.